As a graphic designer for over seven years, I have developed a passion for using my creativity to uniquely problem solve to benefit the client in both print, packaging and digital mediums. With a BFA in Graphic Design from Columbia College Chicago, I have been able to use my experience and training to apply my design process into all my projects. Please visit my website, www.duhdesign.com to view some of my work.
Networking. My friends and I started a non-profit in Indy (before moving to Denver). Ask me sometime, I'd love to share.
Being an adult. #butseriously
Just do it. And don't stop :)
My mother. She's an awesome hardworking go getter of a woman (I aspire to be that type of woman).
Ceramicist. Check out some of my potz @sun.flower.studios
Chloe. My Dog. She's my sidekick.
How to throw a vessel on the wheel. I love sharing the craft with others.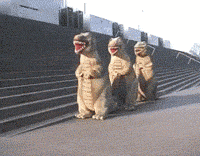 Shea's CreativeMornings activity