I am a corporate shaman. I apply natural laws and the first principles of indigenous wisdom to help heal and balance teams, enterprises and projects, from Calgary to Portland. The role of the modern shaman is to bring balance and alignment, from the core (heart) of the human being, and from the roots of the enterprise, up through the trunk and out into the branches and leaves that communicate externally with the world. This has required donning the mask of an executive coach or integrative consultant, even a CIO (Chief Integrity Officer), a brand alignment or marketing director, even a professional irritant (the archetypal fool or trickster).
Alignment, Balance and Integrity... and how it works. Everywhere.
Expanding the conversation for the return of spiritual sense in the corporate world and finding willing partners and clients with the courage to work in a new way.
Anyone who overcomes insurmountable personal challenges and impossible circumstances to transform who they know themselves to be and step into magic.
How to step out of time, connect with yourself, the earth, the stars. And be.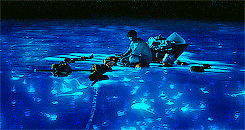 Nicholas' CreativeMornings activity