sr designer. scad alumna. foodie. magpie. twinkle toes. blue devil. black cat lover. piggy pen. bull durham native. LA transplant. http://meredithatwater.com
I'm a graphic design professional with almost ten years of art directing experience, which includes five years specifically focused in the retail environment.
I'm most passionate about growing brand awareness and coming up with new ways to engage our customers thru an omni-channel approach. Channels encompass social media; online & in-store retail; promotional events & experiential marketing; brand partnerships; public relations; CRM initiatives; promotional apparel; & print & online advertising.
video / motion graphics / after effects
If your dreams don't scare you they aren't big enough.
my mother & her mother b/c they inspire me
the ability to turn into water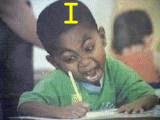 Meredith's CreativeMornings activity