I got into Meeting & Event Planning after I had gone on a cruise vacation. I came back determined to become the next "Julie, Your Cruise Director". I came close, but instead I became a "Travel Director," -- a person who travels the world to run on-site logistics and operations for different meetings and events. Foreign countries I've traveled to include England, Scotland, Austria, Switzerland, S. Africa, Israel, Canada, Mexico and several Caribbean countries. I've been in all but four states in the U.S. I was hired as a meeting planner for a company in Chicago, and when they went out of business I started my own planning company (after all...you don't know what you don't know...) 10 years later, I was living in the mountains of Colorado and closed my business to do "other things". I'm now in Cleveland, and over this past year have realized that "other things" isn't where my heart is at, so I've opened a new company and am starting to bring great meetings and events to Cleveland...or wherever you want to have one!
...very little, but I know a little about a lot!
Giving pills to my cats...or clipping their toenails...or trying to get them into their carrier for a visit to the vet...four hands are better than two!
Getting back up after being knocked down.
Song lyrics from 60's & 70's music...
I'd like to teach the world to sing, in perfect harmony...(see what I mean about those song lyrics?)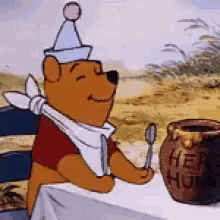 Lesa's CreativeMornings activity