art director | illustrator : an adventurer/teacher who loves learning, dad jokes, long bike rides, coffee, creativity, inspiration, and learning new things
Food. Especially coffee and blending flavors in cooking & cocktails. I've worked on a few CPG brands (Ortega, Blue Bunny Ice Cream, Bomb POP, etc.) and have helped create products/identities for new food products at a manufacturing company.
Writing & programming (think copywriter/developer). Would love to collaborate on projects with pros in either of these areas!
Look at your portfolio as if it were a dating profile. Be authentic in your work, especially the self-initiated stuff. (summarized, Andy J Pizza via The Creative Pep Talk podcast). You must first define the box before you can think beyond it. A white piece of paper with zero direction is not a box... :)
Finding resources/discovering new places to go. (Also have an internal compass - I don't get lost easily.)
Owner of a food truck/cart. (Either coffee + donuts OR cocktails & ceviche/tacos)
How to order the perfect cup of coffee to their taste (from Starbucks to a local coffee shop)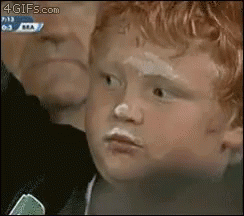 Jess' CreativeMornings activity