Hey! I'm Jason Lee. I'm a customer-centric creative with a soft spot for punk rock and recruiting who has been leading, developing, and growing creative teams at companies like Zappos, Warby Parker and Crosley my whole professional career. I've worn creative hats, marketing hats, recruiting hats and even dad hats (which are cool again, by the way).
When not working, you'll find me outdoors, slacklining, riding my bicycle, playing sports, listening to music and/or sipping on a delicious craft beer or bourbon with my hot wife and 5-year-old daughter, Basil.
Then menstrual cycle and christian punk/hardcore/ska music circa 2000s.
I admire baristas a latte. <--- dad joke
I can slackline (it's like tightrope walking for hipsters)
I have a soft spot for recruiting and punk rock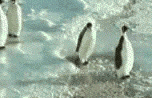 Jason Lee's CreativeMornings activity