English. New to Brisbane. English teacher.
useless and non-specific things. Also literature, etymology, history and crafts.
Maths, money and anything to do with numbers.
"...I don't have a lot of personal life experience, but if I have learned anything from my Sims family... when a child doesn't see his father enough, he starts to jump up and down, and then his mood level will drop until he pees himself."
Tina Fey. My comedy idol and inspiration
An unfailing sense of humour even in the darkest of times.
Pointless yet interesting info
Literary techniques used in songs and why they have an effect on us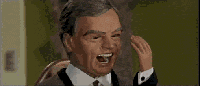 Deborah's CreativeMornings activity