Hello! My name is Isabella but everyone calls me Bella for short. I just moved back to San Diego after graduating from Chapman University in Orange, CA. I graduated from Chapman with my BA in Communication Studies with an emphasis in Production Technology! I have a strong passion for social media and the world of entertainment, including different creative aspects such as but not limited to digital media, video and photo content creating, branding, and marketing. From running my own lifestyle YouTube channel and various internships throughout college, I've gained skills over numerous projects and experiences in the Entertainment and Media fields.
Social media, online branding, and content creation!
Not drinking as much coffee. (But we all know that isn't going to happen)
Go with the flow because whatever you are worrying about is most likely not worth the stress. Everything happens for a reason no matter how cliche that statement is.
I admire anyone who is confident in themselves, driven, and passionate about anything they truly love.
Being able to eat an absurd amount of chicken nuggets without feeling sick.
My backup career is designing my own greeting card business! I love cheesy, punny greeting cards.
The lyrics to almost every song after listening to it once.
I would teach someone a quick & fun dance combo to help them relax, smile, and clear their busy minds for 5 minutes.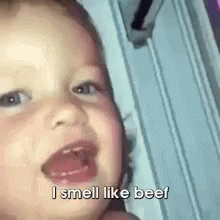 Isabella's CreativeMornings activity