After years of working at advertising agencies, I left the land of 'free breakfast on Fridays,' 'Reply All emails,' and 'what happens at the holiday party, stays at the holiday party' for the equally interesting world of freelance.
I've worked on-sites, off-sites and even spent some time working abroad. Projects have ranged from social concepts to TV to pitches, and clients have included startups and Fortune 500 companies. If I was holding a glass of champagne right now instead of an eco-friendly water bottle (eye roll acknowledged), I'd raise a glass to all of the amazing clients, creatives, PMs and Account people I've had the opportunity to work with so far. Thank you :)
Comin' at ya with the quick hits:
_Industry Experience :: Food & Beverage, Spirits, Technology, Travel (Airline + Cruise Line), Digital Dating, Skincare, Automotive
_Brand Experience :: Southwest Airlines, Norwegian Cruise Line, Coffee Meets Bagel, Mercedes-Benz, Kia, Samsung, Microsoft + Xbox, Segura Viudas (sparkling wine), Three Olives Vodka, Google, Bing, NadaMoo (coconut milk ice cream), Spudsy (specialty snack food), Just Date Syrup, Capital One (Orange Bowl Sponsorship), Alba Botanica, Keds
_Agency Clients :: Publicis Sapient, Havas + Arnold, Engine Shop, Drumroll, The Graphic Standard
_Competencies :: Campaigns (360° Concepting), Brand Development + Manifestos, Website Content + Social Media, Video Concepts + Scripts, Experiential / Events
Go for a walk. Inspiration doesn't live between four white walls.
I've managed to kill bamboo and cactus plants, but I never forget to feed my dog. #BadPlantMom #GoodDogMom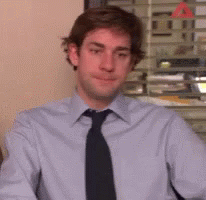 Ashley's CreativeMornings activity