My name is Angie, but most people call me Ang. I am a native North Carolinian and proud graduate of Appalachian State University (go Mountaineers!), but my heart & fan allegiance, first and foremost, will always be with NC State (go Wolfpack!). I enjoy spending time with my Maltese, Cooper, being a "foodie", listening to music, & connecting people. I've been with CreativeMornings since 2015, starting out Raleigh. While there, I was a Co-Organizer & Director of Communications for CreativeMornings/Raleigh.
Communications and social media
Adobe Creative Suite products (Illustrator, InDesign, Photoshop)
Nothing will work unless you do
Oprah. She faced many defeats & look where she's at now!
Hype (wo)man for De La Soul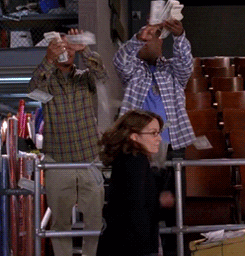 Angie 's CreativeMornings activity