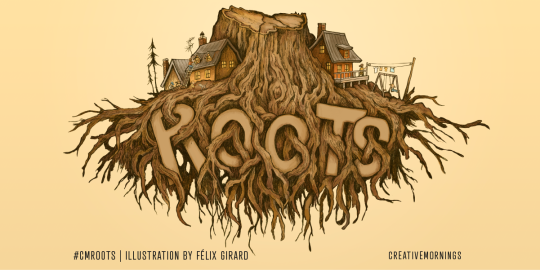 January Community Minutes
If you want to get in touch with any of our community members below, email london [ at ] creativemornings.com and we'll connect you.

Anna Panayi
Looking for a role in product management in a more creative field.
————
Zahra Khamisa
Moving to Nairobi, Kenya - looking to connect about interesting opportunities. Specifically in sport and working with woman of colour!
————
Chloe Tomalin
Looking for a job in business development / marketing in the creative industries. My background is in fashion business consultancy. I'm also on the CreativeMornings socials team so if anyone has any social gigs going help a girl out! Thanks :) @chloetomalinldn
————
Glynnis Mapp Jacquard
Contact: Yoga teacher and founder at @wearebirdsofparadise - Birds of Paradise
Mindful marketer. I've launched a new company, Birds of Paradise, hosting first event on 2nd February in Brixton (100 Barrington Road). Looking to connect with other people through wellness space and to build more community via yoga teaching and wellness events.
————
Tanya Naveen
Dignity in Displacement, Working on a design challenge by RSA, "how might we support displaced individuals to find hope, dignity and safety to rebuild their lives? I would love for people to share their stories and experience or give us suggestions or any feedback they have.
————
Sharan Jaswal
I'm an Educator, Facilitator & Changemaker so contact me for youth education projects, especially in the social justice & wellbeing space. Also, come along to our next #POCIMPACT event on 13th Feb 'The Human Book Club' for People of Colour in the Social Impact sector (search #POCImpact on eventbrite!)
————
Martina Gleeson
www.martinagleesonillustration.com
.  Instagram`; @i.is.wiv.ya
Illustrator, Storyboarder and visual artist. Comedy writer and general creative. Bursting with ideas and excited to work on new and challenging projects. I love working with people to make their ideas a reality.
————
Sara Bender
Baby stuff and maternity stuff PLEASE!
————
Anna Kelmishkeyt
100% natural fruit strips from misshapen fruit that have not passed the  Supermarket beauty contest.  Hand made  the snack keep 95%  of the vitamins that can be found in fresh produce. Looking for some  testers. Will  send trial pack for some feedback on flavours, packaging, and general feedback.  
————
Hima Javvadi
7+ years of UX Designing experience worked with Vodafone and Fintec company BNYM Pershing open to new challenge ( part time / Full time )
————
Sandeep Johal
I am a performance coach, and usually work with leaders in the corporate world. I help and facilitate people tap into their potential and thrive. I would love to trade my services and skills for help in website copy/ website development/ social media presence/ public speaking!!

London community






see everyone