CMEdi People: Lucy Batura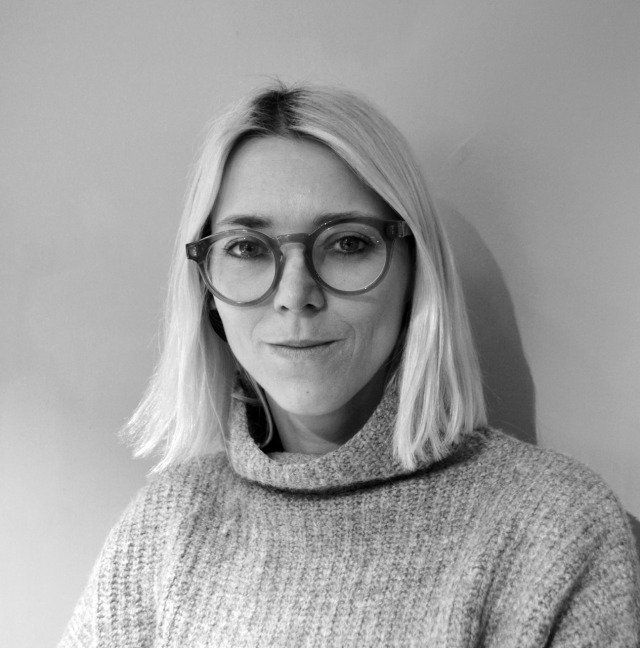 Who are you and what do you do?
My name is Lucy Batura and I'm a Contract Designer at BoConcept in Edinburgh. We are the world's most global furniture brand and have been designing, developing and producing furniture in Denmark since 1952. My role at BoConcept is to help people to create a perfect environment to grow and develop their business. I also run Polymorphics, an independent company specializing in designing and handcrafting contemporary objects. Recently I've also started We Make, a new studio/ workshop / retail space based in central Edinburgh.
Why do you come to CreativeMornings?
I've been to many CMEDI events and I really like the concept and the atmosphere, even if is early in the morning. My favourite talk so far was by Pete Thomas about 'Reality', Pete with his wife Kirsty runs Tom Pigeon, a design studio in Fife. I just love everything about their brand, and it was fantastic to hear the story behind their success.
What are you working on at the moment?
At BoConcept in Edinburgh we are developing the contract side of the business and we've started BoBreakfast, a monthly networking event for industry creatives in Scotland. We would like to provide a platform to connect with like-minded individuals, also bring the industry together, share good practice, knowledge, successes, failures and challenges. Please join us on the 1th of August! (Details and tickets here)
Who inspires you?
At the moment Greta Thunberg, I'm absolutely mind blown by her determination and commitment towards climate change. This 15years old true warrior is not only increasing awareness of global warming but empowering young people to get involve in changing their future.
Do you have any advice to share?
Working as a freelancer or in a small company can be challenging, sometimes feels like you are drifting alone on the boat towards unknown and you are terrified. It can be paralyzing and overwhelming but if you look around, they are other people feeling exactly like you! Park your boat, get out and join Creative Mornings or BoBreakfast and start chatting! About your feelings, work, dreams or a book that you just read it. I believe that sharing the experience is the best way to learn from each other and overcome the difficulties, try it!
What is something creative or cultural that you think more people should know about?
I recently went to Architecture Fringe, it's an independent, open platform for projects across the arts exploring architecture and its impact. This fantastic festival took place in June across Scotland but the exhibition in the Lighthouse in Glasgow has been extended until 31th of August, so there still chance to see it.
What's your favourite Edinburgh activity?
I love long walks around Edinburgh, so many places to visit! Recently I went with my dog to the Hermitage of Braid and Blackford Hill; fantastic views, lush greenery and so peaceful environment! Just perfect!
Check out Lucy's different projects at www.polymorphics.co.uk and www.wemakeedinburgh.co.uk
BoConcept produce and sell contemporary Danish designed furniture, accessories and lighting, and offer free interior design services. Find out more at www.boconcept.com. Find more details about the August BoBreakfast event here.
Edinburgh community







see everyone